Mont Blanc Tunnel: SubWAVE™ will be deployed to allow truck platooning tests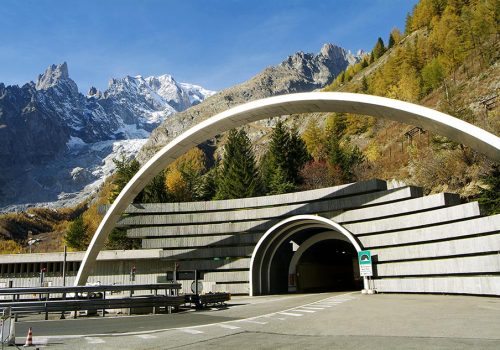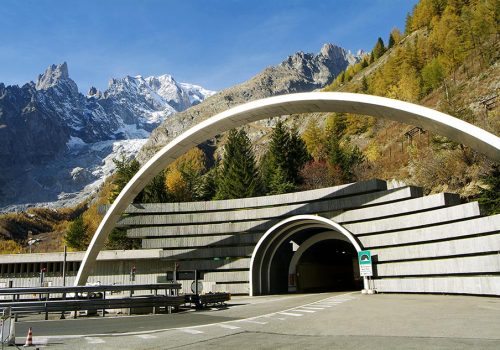 In partnership with SEE Telecom, Syntony GNSS brings its expertise to enable truck platooning tests in the Mont Blanc tunnel.
In partnership with SEE Telecom, Syntony GNSS brings its expertise to enable truck platooning tests in the Mont Blanc tunnel. The SubWAVE™ GPS Coverage Extension will be deployed in the tunnel to bring the GPS feed needed to conduct the tests.
GPS Coverage Extension in road tunnel to allow truck platooning
The tunnel operator, GEIE-TMB (European Group of Economic Interest of the Mont Blanc Tunnel) will use SubWAVE™ Continuous technology to carry out its platooning tests in the underground environment. By installing the SubWAVE™ Continuous system, users, and more specifically autonomous trucks, will be able to maintain reliable reception of the GPS signal. The universality of GPS will give all tunnel users (technicians, drivers, etc.) all the advantages of satellite positioning, from location of emergency calls to  development of new piloting technologies.
Optimization and safety of the traffic targeted
Thanks to its expertise and product range, Syntony supports the implementation of complete GNSS solutions. The high-fidelity GNSS signal recorder, Echo™, allows a study of signals emitted in the tunnel during the deployment of SubWAVE™. Syntony will be able to produce analysis and reports on the availability of GNSS and the observed effects, to make recommendations on the use cases.
This analysis allows, among other things, to identify differences in position calculated by the receiver, and confront them with the reality of the position, understand the reasons for it, and propose solutions to correct them. This turnkey service is Syntony's added value, with the transparency and quality of the solution delivered, at the heart of each project.
Added Value and recording of GNSS signals
Deployed in several metros and tunnels around the globe and benefiting from constant improvements, the SubWAVE™ technology is convincing major key players of automotive industry. After the successful deployment in Stockholm metro since 2017, bringing positioning services for both users and operators, SubWAVE™ technology is now adopted by road tunnels operators (see video below), among which the "Tunnel du Mont Blanc", whose operators want to perform truck platooning.
The success of this technology relies on its universal and seamless availabilities: GPS is the worldwide standard for location on most devices (smartphones, GPS guidance systems, professional Private Mobile Radios, etc.) and since SubWAVE™ emulates a perfect GPS signal, receivers do not even notice any change and keep on offering indoor location services. In addition, it must be noticed that SubWAVE™ also supports Galileo and will soon support the other main worldwide constellations.
Learn more about SubWAVE™ on this page or contact us for more information.
Learn more about the partners
Syntony GNSS
Syntony GNSS is an expert in the design and production of GNSS solutions, ranging from simulation to reception, recording, replay, and real-time simulation. Active in the Aerospace industries, Syntony has transferred GNSS satellite positioning technologies to other industries, such as Transport with the extension of GPS coverage (SubWAVE™), the automotive industry with signal simulation to develop and test autonomous car, or the IoT market, with a very low energy consumption GNSS receiver.
SEE Telecom
SEE Telecom is a leader in radio communications technologies in confined areas, such as road tunnels, railways, subways, offshore wind farms, airports, etc. SEE Telecom strives to provide security to confined spaces through radio coverage using innovative solutions that address current and future issues.
GEIE-TMB
The European Group of Economic Interest of the Mont Blanc Tunnel (GEIE-TMB) is a Franco-Italian structure responsible for the maintenance and operation of the tunnel and its outbuildings, as well as for safety and traffic management. As the Mont Blanc Tunnel is a major axis of European and global exchange, the GEIE-TMB is a central player in the operation of road tunnels. Committed to keeping the Tunnel among the world's safety benchmarks, GEIE-TMB is a leader in innovation in safety and traffic optimization.